To be sure, to see always the current version of our website,

please click on "actual version" before your visit.
Our puppies from
Mia
and
Arpad
are here!
Since 14.2.18 Mia has 5 puppies (3 males / 2 females) from Arpad





THE THREE FROM THE CHIEMSEE
We love the cold sunny weather....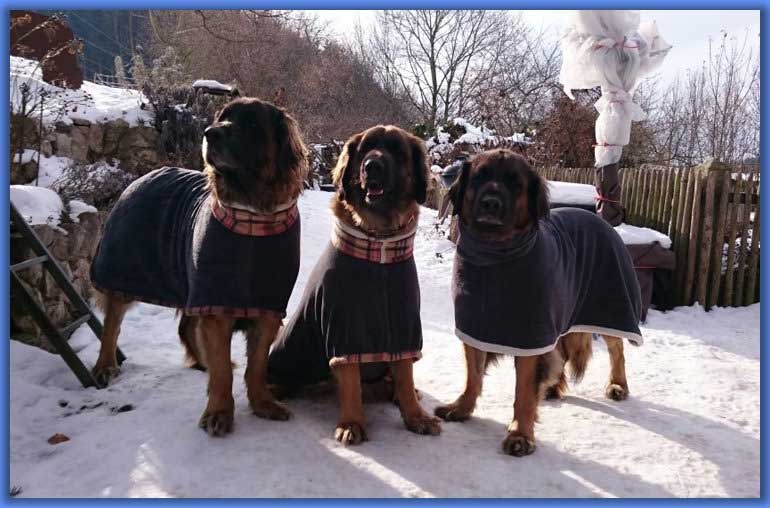 ......but we can go out also at bad weather.
Thanks for the photos and many kind regards to Helga and Gert.





CASPER VOM DREIBURGENLAND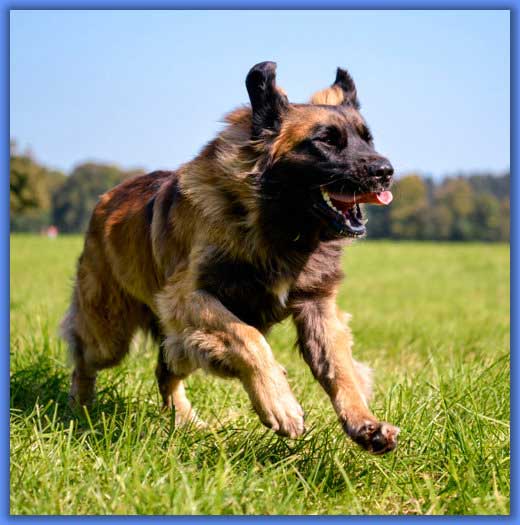 Since my family also makes very good food for other dogs, i have to work out my daily menu through fitness exercises.
If you want to have such a great figure as me, your mistress or owner should be under www.kausnack.de take a look.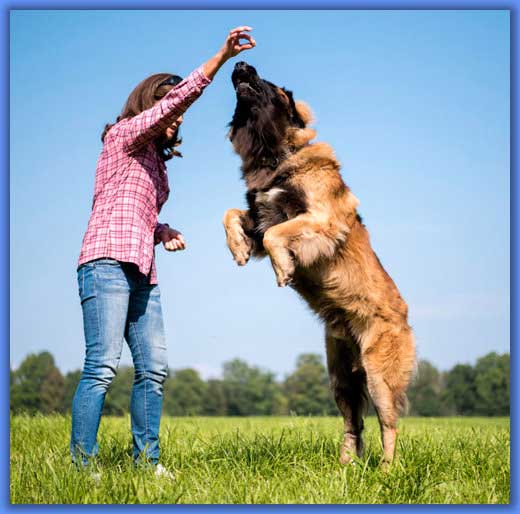 INDIVIDUAL BANDANAS IN MANY DESIGNS AND SIZES.
WORLDWIDE FREE SENDING.
ALL INFORMATION'S AT OUR SITE LINKS /FRIENDS /IRELAND:










DON VOM DREIBURGENLAND is 11 YEARS OLD!
Congratulations to Ute and Wolfgang!





Double-CACIB-show in Wels /Austria
02. / 03. December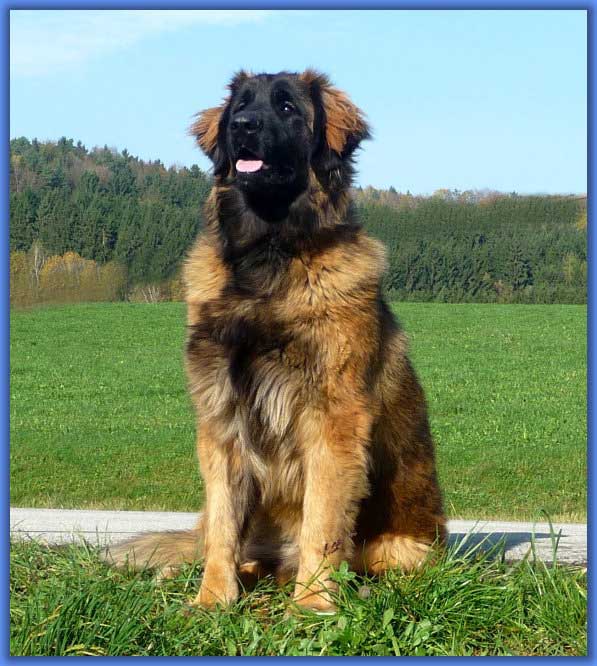 Our BAYLA, 11 months old, got on both days excellent 2 in a well-stocked youth class.
HERA won Inter Class on Saturday with excellent 1.
ARPAD received excellent 3 on both days.
We were particularly pleased that Nikola from the Dreiburgenland (7 years old) on Sunday won the Open Class with excellent 1, CACA and CACIB Reserve.
Congratulations to Jutta and Helmut!





Mailo vom Dreiburgenland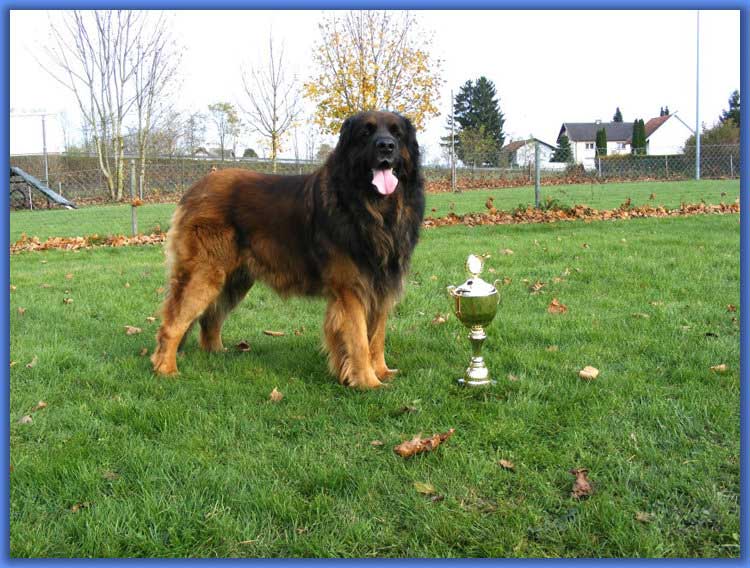 In the cup competition of the DCLH 2017, MAILO (as well as last year) winner.
In second place was a daughter of Tyron, Bonny Victoria vom Splittergrund.
Congratulations to Irene and Anke!





Lord La Mont Löwe vom Welland
Monti, who emigrated to Baden-Württemberg, has settled in very well and already found many friends.
Greetings to Andrea and Johann.





CONGRATULATIONS ON 12TH BIRTHDAY
Aldercy vom Dreiburgenland
celebrate her 12. birtday in good health.
Thank you for all to Kersti and her family in Estonia





KÖNIG LUDWIG VOM WELLAND
celebrate at 28.July 2017 her 11 birthday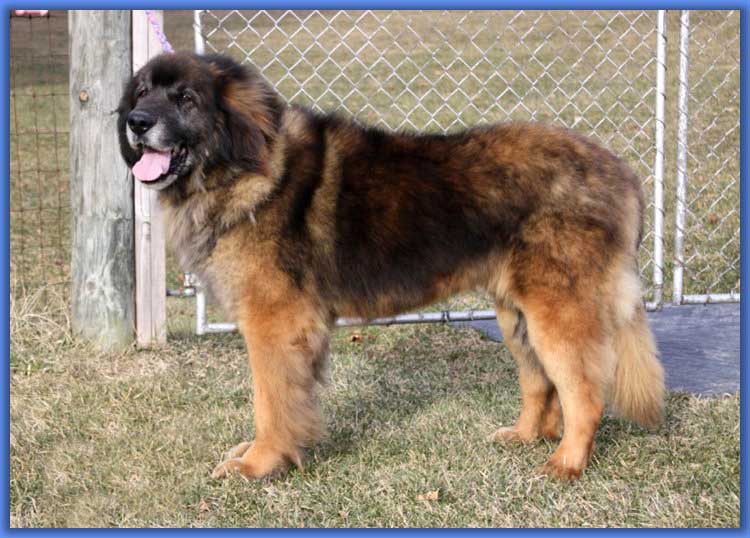 We wish him and his family in USA best regards





EASY VOM DREIBURGENLAND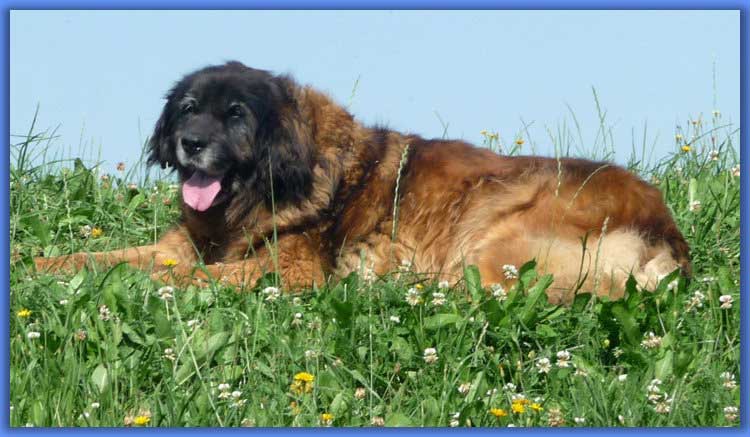 Our Easy celebrate at 29.July 2017 her 10 birthday.
She give us 5 litters with 42 puppies, who make their owners in different countries happy.
She was successful at ca. 70 shows.
In addition to the "International Champion" it is also
VDH / Club-Champion
Austrian Champion
Slovenian Champion
Slowakian Champion
2010 she won BEST FEMALE at the austrian clubshow.
2016 she goes 8 times in the veteranclass and recieve always first place.
So she is also now:
Austrian Veteranchampion, German Veteranchampion Club
and
German Veteranchampion VDH
Kind regards to Emilia and her family, who now also have Koby from us
we hope , to have our sweet Easy for a long time with us.





LG-Bayern-Show in Mühldorf
MAILO VOM DREIBURGENLAND receive excellent 1 in workingclass.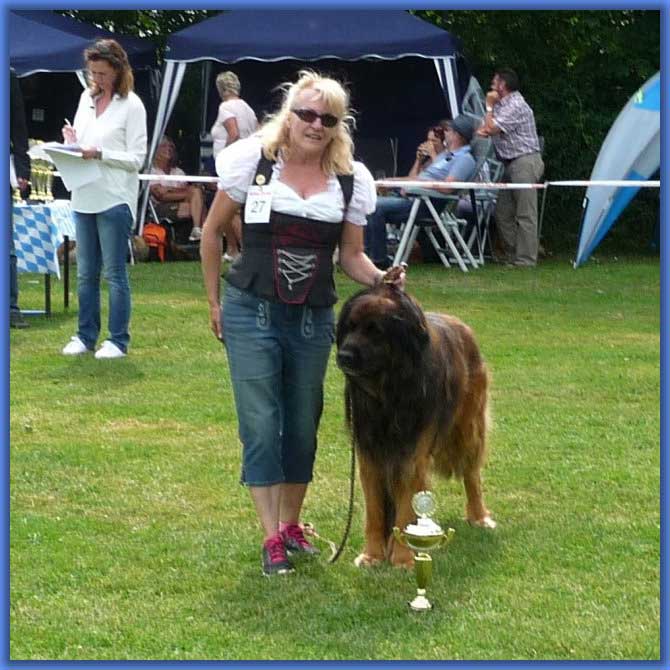 Congratulation to

Irene und Herbert
ARPAD LEO VOM JERICHOWER LAND receive E 2 in intermediate class
HANK VOM WELLAND receive E 3 in youthclass
AMAKIM CHOOVIO AMIGO DOG receive "excellent" in championclass





Hannibal vom Welland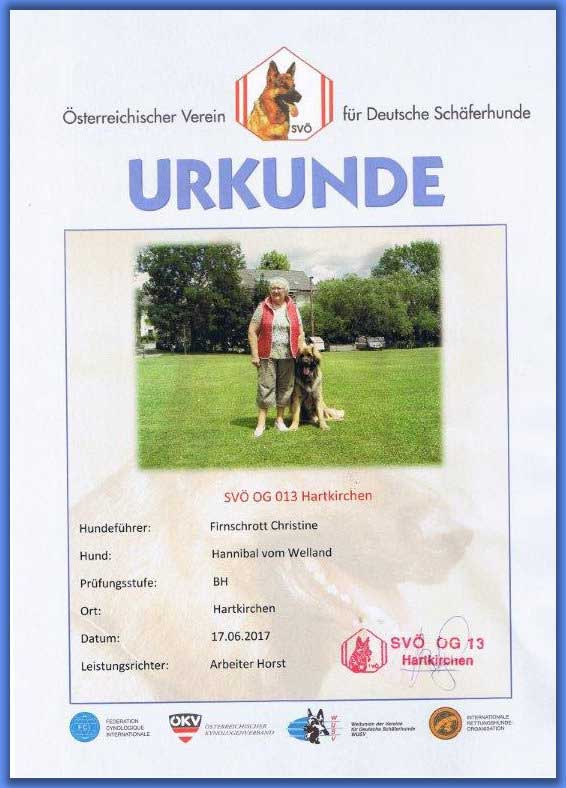 Hannibal make his first obedience test with success.
Congratulation to Christine and Roy.





SUCCESS IN AUSTRIA
AT the CACIB-show in Klagenfurt
our ARPAD and our HERA won both the intermediate class with excellent 1, CACA.
Our AMAKIM won open class, became best male (CACIB) and BEST OF BREED.





NEWS FROM EMONA "BETTY"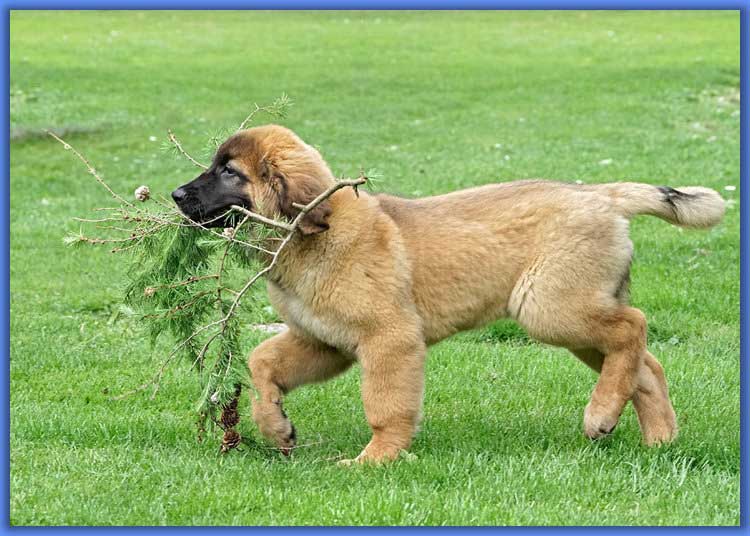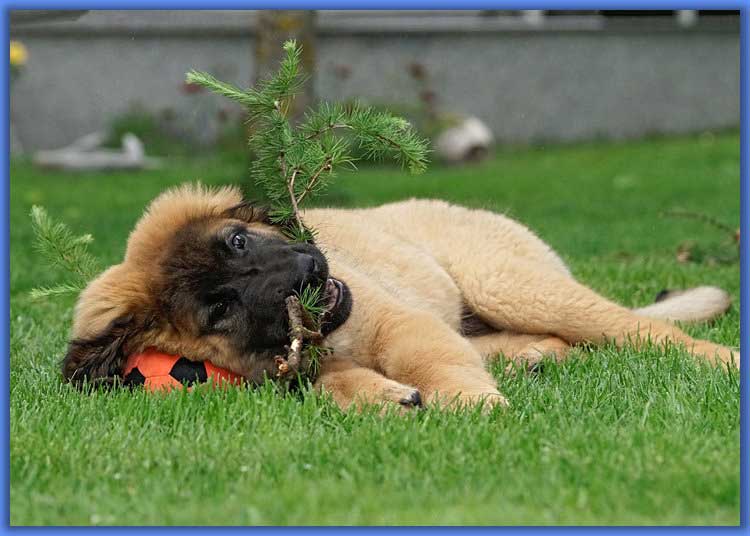 "First make the garden clean.....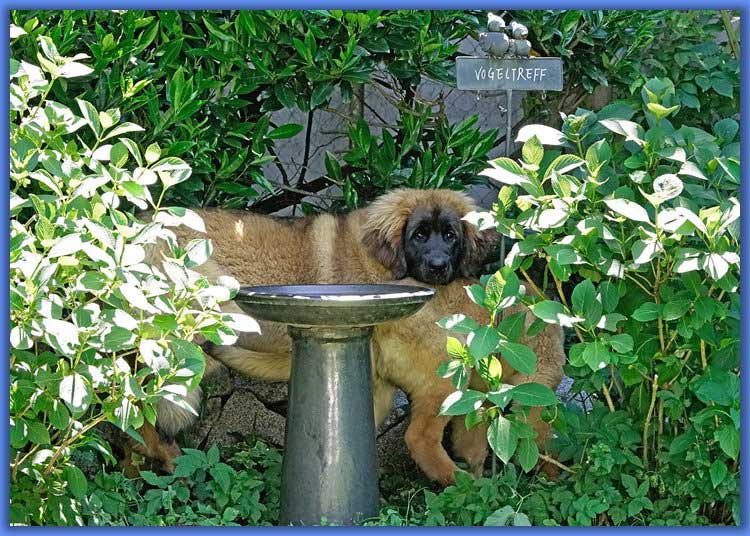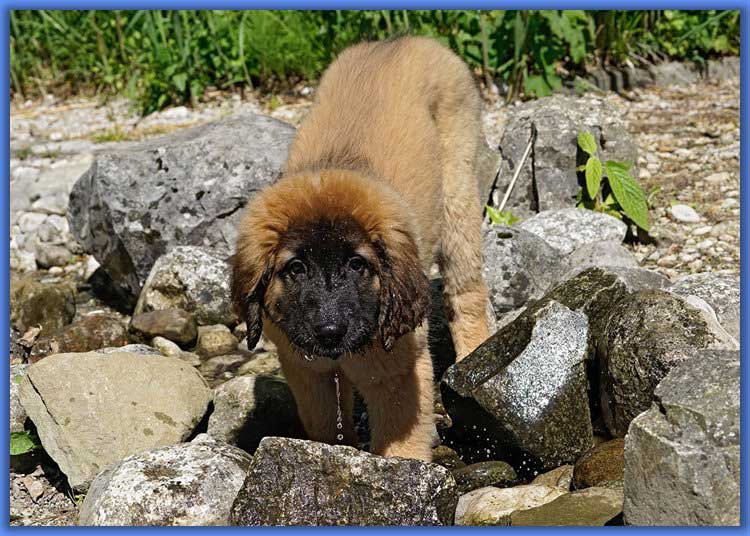 then drink all empty....
And then we go quickly to a trip....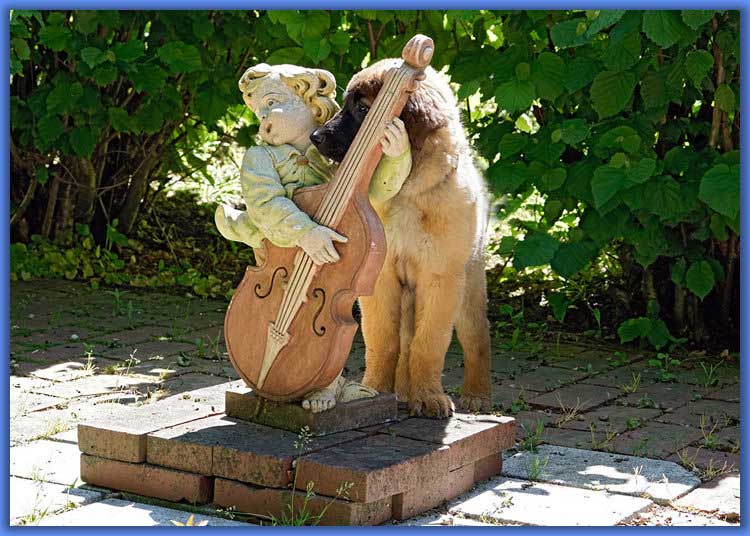 ...there I find a new friend.
We are both beautiful, aren´t we?





HANK VOM WELLAND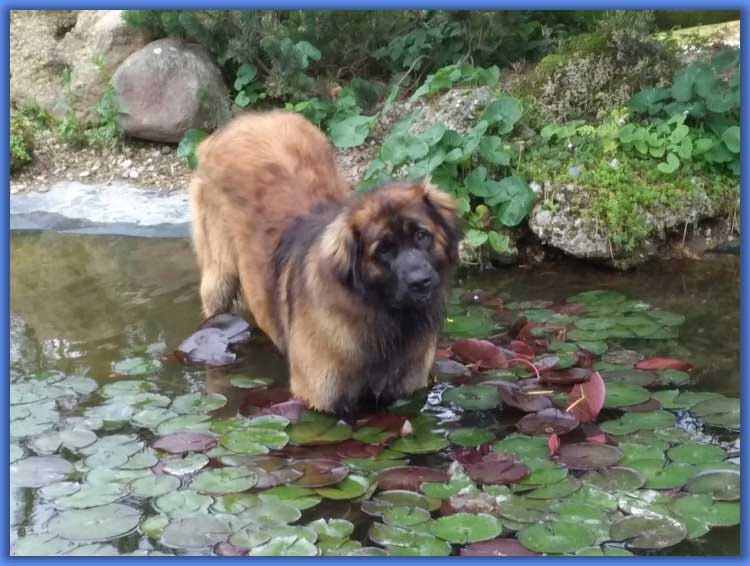 WHERE IS MY FROG?
Yesterday he was still here, I swear!
If no one is playing with me, I go to sleep.





GUSTL and NORMAN vom DREIBURGENLAND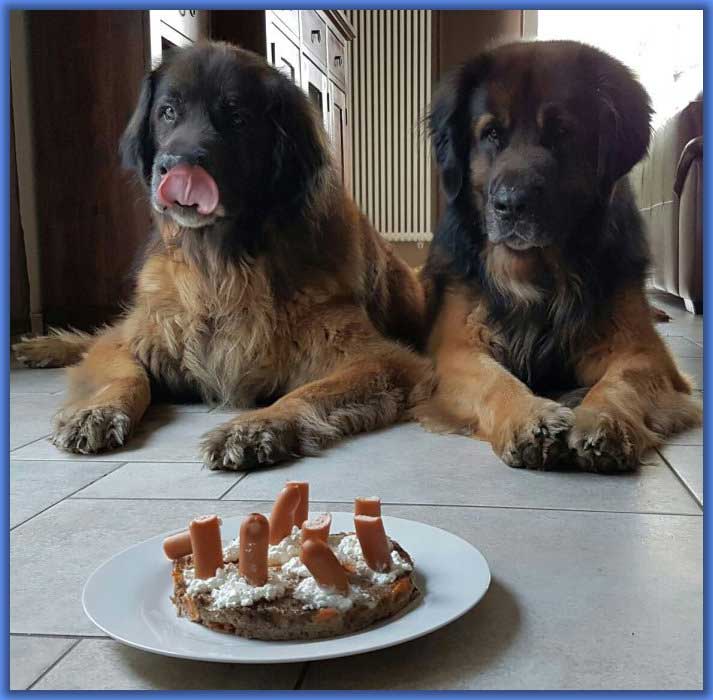 In April Gustl celebrate his 9 birthday in good health.
Greetings to Silvia

, Linda

and Michael!





DOUBLE-SHOW-WEEKEND in AUSTRIA
On Saturday, May 20.05.2017, the Austrian Club Show took place in Anthering.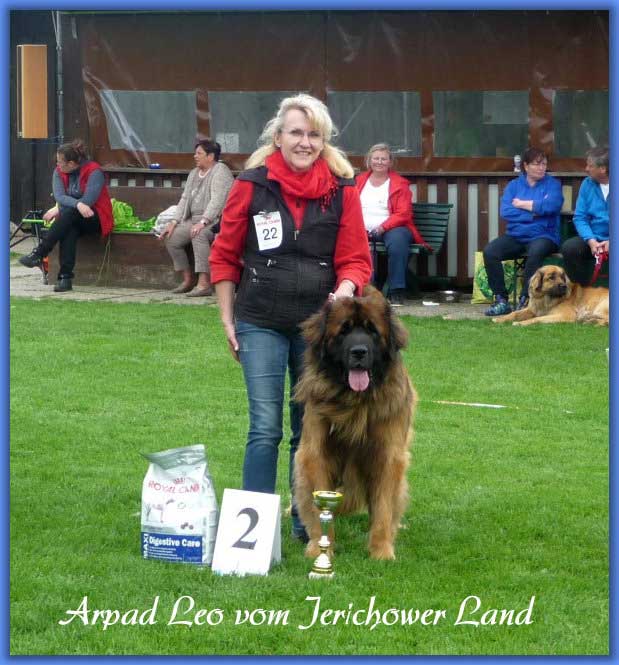 Our "ARPAD" takes "2. place" in the intermediate class
and our EASY received a "excellent" in veteran class.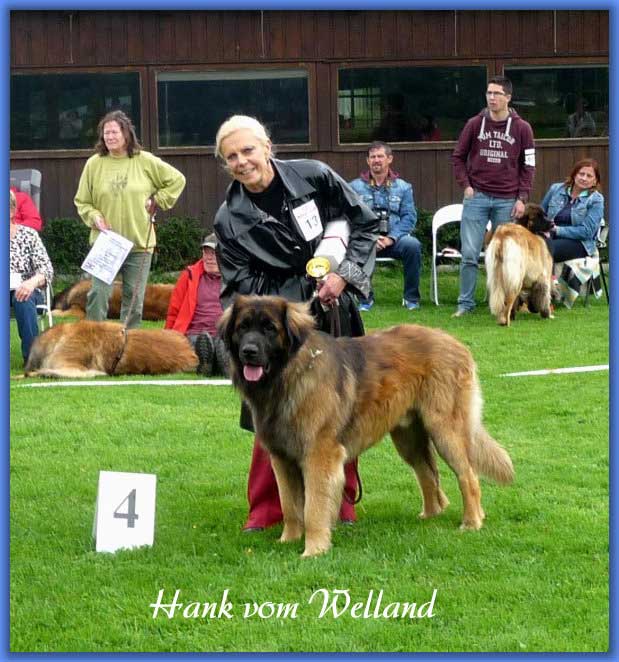 Hank vom Welland receive the 4. place in youthclass.
Congratulation to Andrea!
On Sunday, 21.05.2017 we were at the CACIB show in Wieselburg.
There, "ARPAD" and "HERA" were in the intermediate class "excellent 1", CACA.
"AKIM" finished "2. place" in the Open Class.





LG-SHOW BADEN-Württemberg in Leonberg at 1. May
Even international concurrence our AMAKIM won Championclass and became BEST CHAMPION
MAILO vom Dreiburgenland won the Working class with excellent 1
Congratulations, Irene
ARPAD won 3.place in intermediate class





Our AMAKIM CHOOVIO AMIGO DOG is now also
GERMAN CHAMPION CLUB and GERMAN CHAMPION VDH





BABYMEETING....
Linda (9 month) from Austria made a visit at our puppies and all enjoy it really.
kind regards to Lindas parents and grandparents!





We get the information from Swiss, that all our breed dogs are also free from LPN 2





Our Veterans have their own site now under "our dogs"





TYRON VOM WELLAND
receive three new
CHAMPIONTITLES!
International Champion
German Champion, Klub / German Champion, VDH